Hello Everyone out there in DigiScrapland!
I hope you are having an Excellent Summer!
So much going on,
There is a huge Scrap Showdown at MLAS
Come on over, sign up, and win some wonderful
prizes!
We have a winner of the Name That Kit contest!
Congratulations to dswork123 (Shannon)
She has won this new Designer Duo release
by myself, and Dogs Day Designs...
Wild Abandon
Available now at
MLAS
...check it out!
My New Release "A Dog's Life" will be available on Wednesday
at MLAS...For 50% off for one week...
Grab it while it's on sale and save!
Awesome kit for scrapping those puppy pics
you've been wanting to scrap!
And last, but, certainly not least...
2 new CTs joining an already fantastic Team.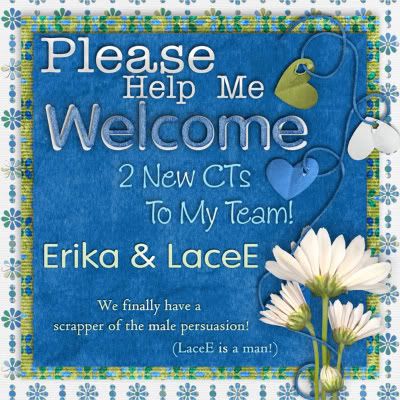 Happy Scrapping Everyone