Well, with the CT Call came alot of interest!
Thank you one and all for all the kind words,
and good luck wishes...
They must have helped, because,
I believe we have created a Dream Team here: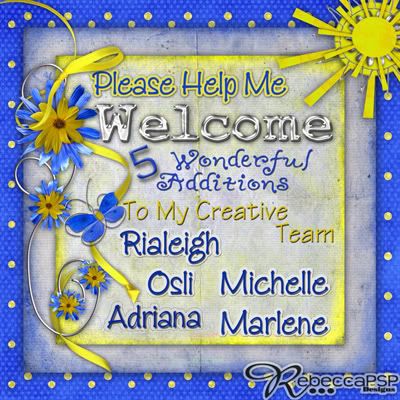 These wonderful ladies join the company of
my already Fabulous CT of
Artful Pioneer Amanda
Maria &
Kris G!
Please don't forget to help me celebrate my B-day
by dropping by MLAS and checking out my 41% off sale!
It starts tonight at midnight EST!
Happy Scrapping!!
Rebecca;)